"Our audience are our experts,
we start by listening to them."
"We widen opportunities for
people to engage in the arts
by making work in familiar places."
"We reclaim and reimagine the community domain by animating unloved, disused familiar spaces…"
"We encourage empathy in the
retelling of stories, raising the
voices of those we meet."
"Through shared experience
we create a space for
communities to build networks
and meaningful social ties."
A murmuration is, by its very nature, a collaborative act.
WHAT WE DO
---
Murmuration Arts is a participatory arts organisation with over 14 years experience delivering community engagement projects.
---
We focus on projects which adopt a co-creation approach – we create collaboratively with communities.
---
We connect with and build community through street theatre, site-responsive performance, participatory dance, music, reminiscence sessions, intergenerational workshops, cooking together, sharing stories, oral history projects and craft activities… and we love playing games!

Our participatory arts workshops are designed to provide a supportive atmosphere and build community for new mothers in your local area. We facilitate friendships and nurture an inclusive, safe space for women through gentle, fun games, and self-care activities, including singing, breathing and writing workshops. Currently this programme of work takes place over Zoom.
Participating mothers are guided to write a lullaby through creative writing exercises, share favourite music and talk over tea.
This is a lovely opportunity for mothers to bond through song and shared experiences and take a moment to reflect on the journey to motherhood.
See the results from our Crawley workshop here.
See the results from our Peterborough workshop here.
GET IN TOUCH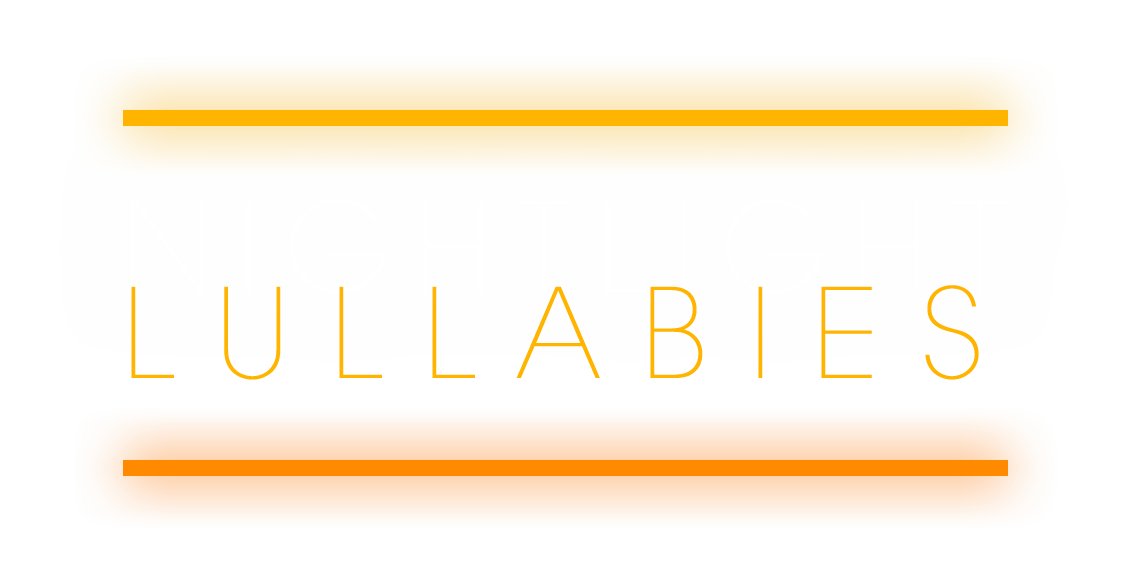 Elevated over a lake in a spectacular illuminated nightgown, 
The Mother's Voice

 is hushing, lulling children with sublime lullabies as they drift in and out of sleep. We feel she has been here forever, her nightgown representing the passing of time. Voices of local parents fill the trees, shining a spotlight on the often unheard stories of early parenthood.
Nightlight Lullabies

is a universal representation of Motherhood – representing every mother's voice, linking us through song across the passage of time.
Nightlight Lullabies premiered at Leonardslee Illuminated, 2020 with visitors numbers of 34,400.

Murmuration Arts' new show The Owl & The Pussycat is available to tour from Spring 2022 as an outdoor street show, walkabout or even in a pea-green boat! Join our fowl and feline pair as they embark on their really rather ridiculous adventures, serenading you with nonsense! Based on Edward Lear's poem, with originally composed music.


Commissioned by Enchanted Leonardslee, with funding from Arts Council England.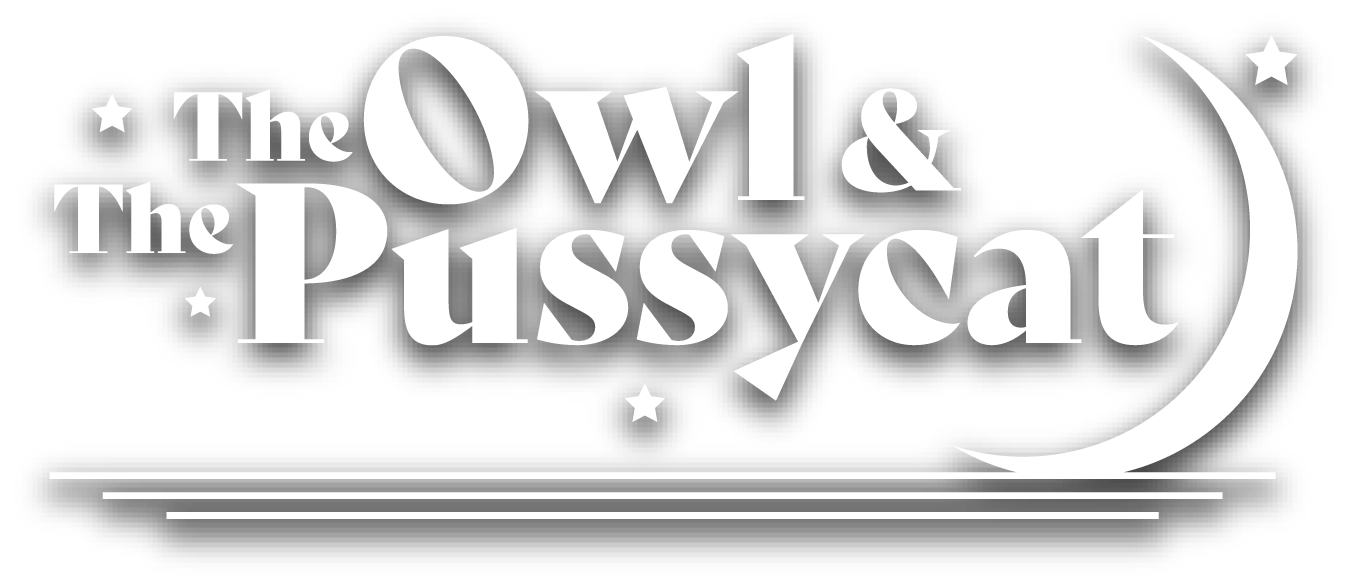 Murmuration Social Distancing Club
Marion, Matthew and Laura host the Murmuration Social Distancing Club –  sip a cup of tea, enjoy a slice of cake and we'll play a few tunes to get you moving.
Matthew and Marion will choose a few of their favourite jazz tracks & teach a few simple steps, put the kettle on and we'll all dance together. Featuring live music – a little ditty or two – from Laura and her miniature piano and guest dance slots from around the country.
Funding from the Coronavirus Community Support Fund, distributed by The National Lottery Community Fund, has helped us to light up your silver screens with music, dance and singing. Thanks to the Government for making this possible.


OUR VALUES
---
We are passionate about widening opportunities for people to engage in the arts. Our creative process involves in-depth research with communities, focusing on building & maintaining relationships. Each project we work on aims to create a unique shared experience, connecting communities & giving people a voice & platform on which to tell their stories.
The people we meet are the experts of their lives,
we start by listening to them.
We believe that by instilling a sense of ownership, by increasing confidence, social ties & social cohesion, communities feel a greater investment in their future. By sharing agency and the decision making process Murmuration Arts can empower individuals to develop their own artistic expression. As artists, we in turn seek to learn from the people we work with.  Through social interaction and active participation we aim to improve the health and wellbeing for everyone involved.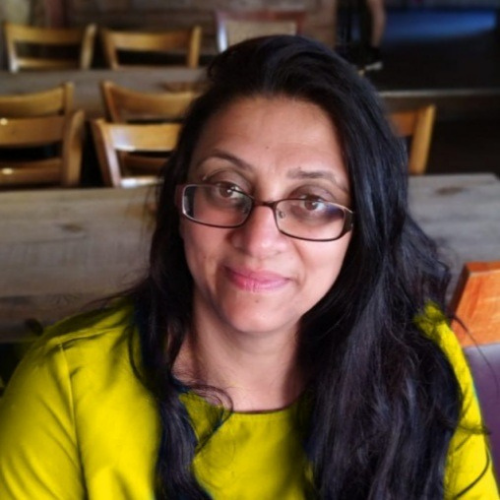 Parveen Khan
---
Community Liaison – Nightlight Lullabies Crawley
---
---
Parveen Khan is a community activist in Crawley. Working across various organisations; Creative Crawley, Wordfest, Talk Broadfield, SWS Sudhan Welfare Society, Crawley Museum and previously Diverse Crawley. Parveen has undertaken various projects with local mosques including drugs awareness.
Read more...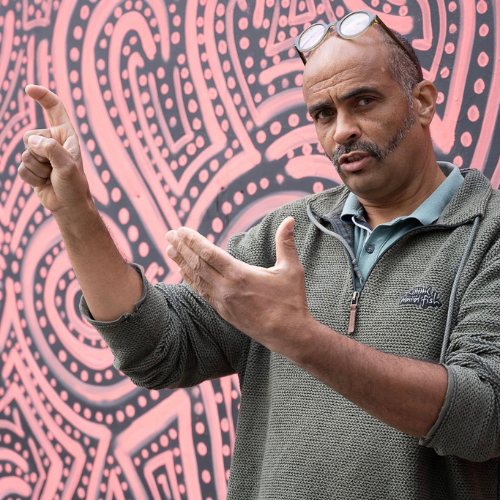 Martin Glover
---
Artist and Access Advisor
---
Martin, a deaf architect and art facilitator, has always had an appreciation of the Arts which has led to him facilitating guided tours and workshops of all sorts nationally for Deaf sign language users.
He currently manages Digitspace project, centring around 'Visual Arts through British Sign Language', a collaboration with Arts curators as well as a pilot training programme; to mentor deaf people to become BSL guides in the North East region.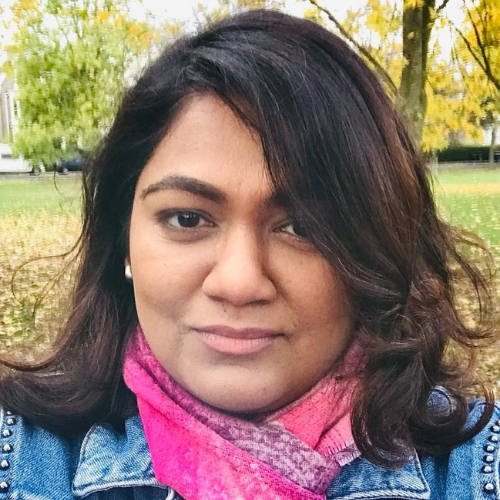 Syeda Nudrat
---
Data Manager – Nightlight Lullabies Crawley
---
With experience in social and community activism and performing arts, Syeda believes keenly in the arts' ability to bring social justice issues to life.
From her experience with Young and Talented Theatre Company, she went on to form performing arts group – Hull platform No.1. Bringing diverse, ethnic and wider communities together through performance, storytelling and interactive sessions.
Read more...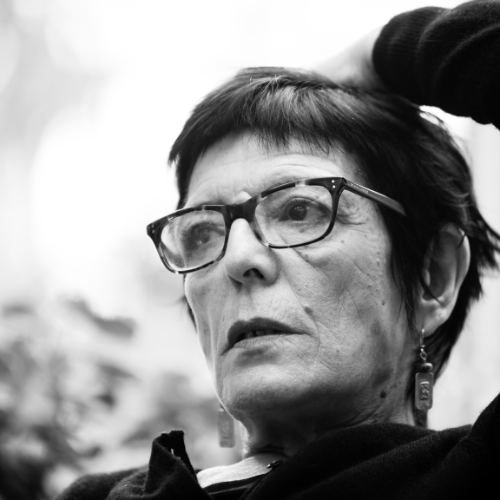 Mercedes Kemp
---
Mercedes Kemp is a writer and founding member of WildWorks Theatre Company. She has recently retired after thirty years as Senior Lecturer in Fine Art at Falmouth University. Mercedes was born and grew up in Southern Spain.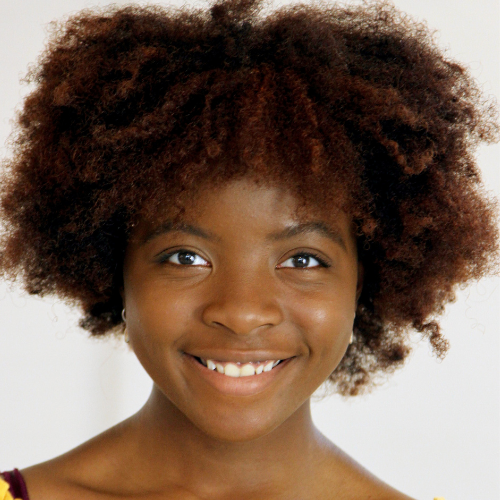 Miranda Mufema
---
Miranda is an actor, singer and director trained professionally by Windmill Young Actors since 2017. Her credits include Romeo and Juliet, 2019 (Juliet), Macbeth, Pandora and has recently worked on a R&D alongside Kneehigh's Mike Sheppard.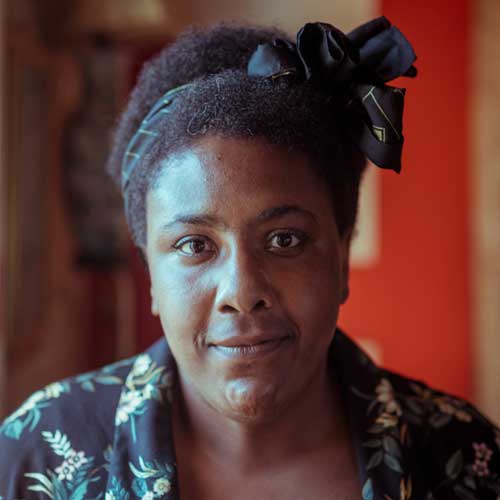 Faye Houston
---
Born into a musical family, Faye Houston has been a professional singer, writer and performer for over 20 years. She has travelled throughout the UK and abroad, collaborating with musicians and artists crossing various styles and genres to create expressive,  heartfelt and powerful music.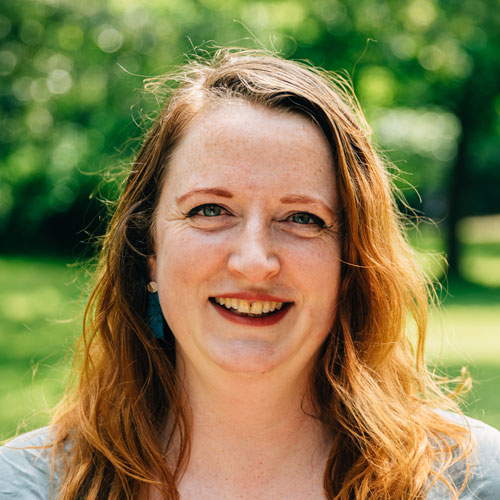 Laura Wright
---
Laura performs as the Mother as part of the Nightlight Lullabies installation and at Murmuration's regular Social dance events. Previously working for Murmuration as Producer, Laura now works with the company as a touring artist. Laura is also the Artistic Director of performance company Brass Bathtub, and was awarded a DYCP grant in 2021 to make experimental improvised music in nature.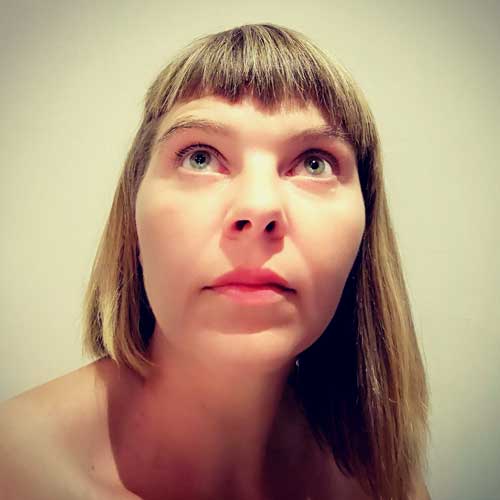 Cate Ferris
---
Cate Ferris: A one woman symphony of lush textures, electronic beats and soulful harmonies. Cate is a captivating singer/songwriter and multi-instrumentalist from Brighton in the UK. An acclaimed and accomplished singer/songwriter, composer and producer who has also performed and collaborated with a host of talented artists and bands.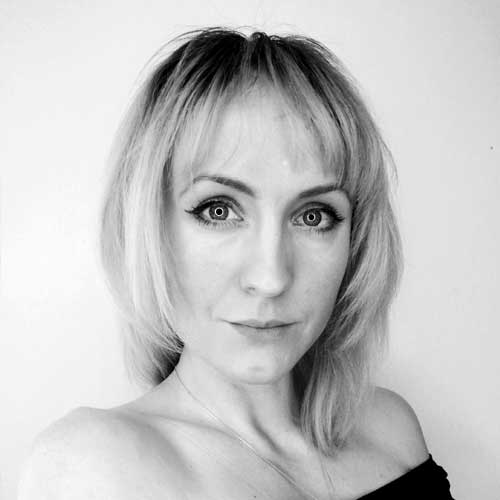 China Fish
---
China Blue Fish is a queer artist, actor, activist, singer and mother committed to shining a light on injustice and elevating imagination through music, comedy and theatre.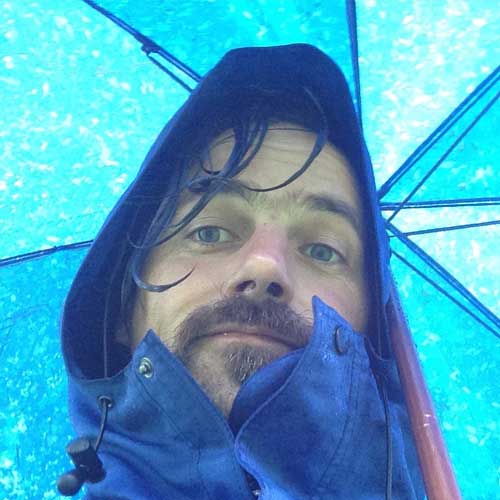 Thor McIntyre-Burnie
---
Thor McIntyre-Burnie is an Artist, Sound Designer and director of transformative public arts company Aswarm. An early pioneer of sound as a medium for public art, Thor's internationally award-winning work, is largely site-responsive and immersive and as a result most of it happens outside art galleries.
Read more...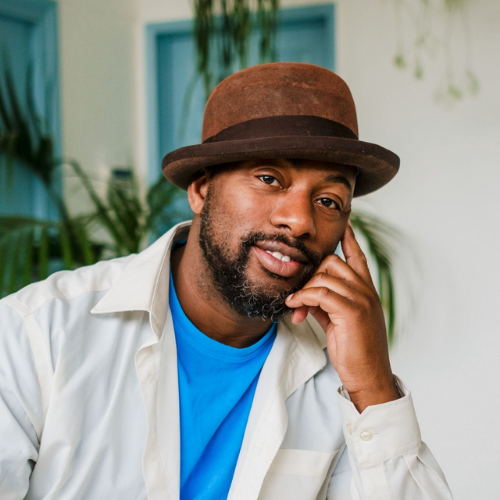 Lee Payne
---
My name is Lee Payne and I make music with my feet. My passion for performing art motivates everything I do. I knew I wanted to be a tap dancer since the age of 4.
Today I am a professional performer and creative artist with a wide range of skills and talents. My repertoire includes dancing, choreography, acting, hosting and directing.
Tomorrow… the creative world is my oyster.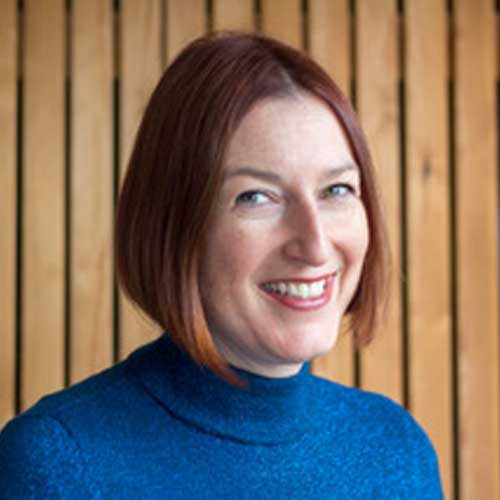 Lucy Bradridge
---
Lucy Bradridge studied English Literature at The University of Leeds and then Theatre Design at the Central School of Speech and Drama.  Since 1998 her work as a set props and costume designer has been mainly focused on devised comedy arising from a long and fruitful relationship with director Cal McCrystal and the physical clown company Spymonkey.
Read more...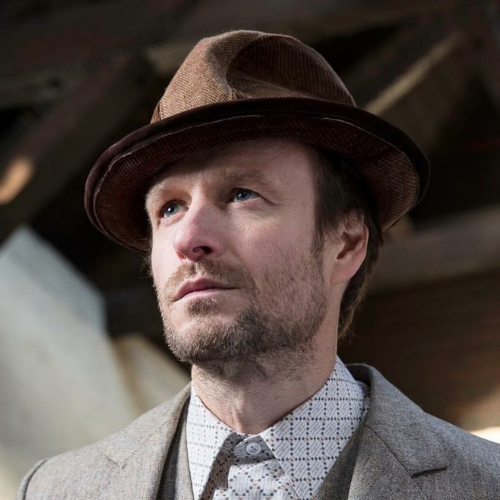 Will Hood
---
Will Hood performs as 'The Pussycat' with Murmuration Art's outdoor show 'The Owl & the Pussycat', commissioned by Enchanted Leonardslee. Will usually spends his time writing music for film and TV or touring the world with his band @theswingninjas .
Will has performed at Glastonbury festival (UK) Moulin Rouge (Paris) Mandalay (Hamburg) Herräng (Sweden) and the Chill Out Festival (Istanbul). But he has never before performed as a Seafaring Cat…

"I have always admired the work of Marion and Matthew, they have constantly proved to be exemplary practitioners working with and for communities who are regularly forgotten by the main stream.
They work hard, have strong ethics, a lovely creative energy and I'm very exciting to see how there new company develops."
Kerry Kyriacos Michael MBE
---
Artistic Director & Chief Executive of Theatre Royal Stratford East (TRSE) from 2004 to 2017
"Joan Littlewood would have loved this show for many reasons. Firstly, because it is based on interviews with real people…She transferred this way of telling the stories of working class people into the theatre where she added dance and movement in ways British theatre had never seen before. Bridges y Puentes does this too…Joan would have loved the fact that the show is performed in an extremely unlikely place, Stratford Multi-storey Carpark. Joan loved street entertainment interacting with passers-by, so it was a real pleasure to see this show rehearsing on the streets near the theatre."
Philip Hedley
---
Artistic Director at Theatre Royal Stratford East (TRSE) from 1979 to 2004 on Bridges y Puentes, directed and produced by Marion for The Ragroof Players. See the full article.

"It is an absolute pleasure working with Matthew and Marion on South East Dance's The Welcome Project.  The level of commitment and focus that they give to the regular sessions with older adults is outstanding as is the care and attention that they give to each individual who attends.  The sessions are always fun and inclusive, suitable for all abilities and confidences, Matthew's genuine awareness of the group and individual needs and his ability to respond to these on a week by week basis is incredible and makes for a joyful dancing and social experience for all.  We will be hoping to continue working with both Matthew and Marion again through Murmuration Arts as they bring a unique and very special gift to all their activities and events."
Emily James-Farley
---
Creative Communities Manager, South East Dance

"I have worked with Marion for many years and have always been a supporter of her work, particularly her rigor and commitment when it comes to working with participatory practice and the sensitivity and care she has when working to reflect people's true stories.
Over the last few years particularly I have seen her technique and passion for creating meaningful projects which truly empower the participants and the collaborators involved whilst managing to create theatrical productions which really affect the audience on a deeper level and allow a powerful understanding of other's experiences."
Mikey Martins
---
Artistic Director and Joint Chief Executive Freedom Festival Hull
CONTACT
---
---
---
---
OFFICE
//
 

Murmuration Arts CIC, Stanford Avenue Methodist Church, Stanford Avenue, Brighton BN1 6FD
---
Images courtesy of The Ragroof Players. Photos by Rosie Powell, Dik Ng & Ray Gibson